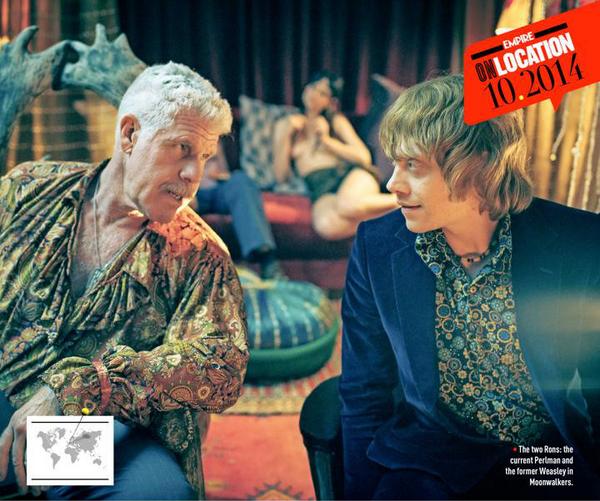 If you follow us on social media (which you should!), then you saw that yesterday we shared the first official image of Ron Perlman and Rupert Grint from "Moonwalkers."
Empire Magazine published this first look as part of their set report from the October 2014 issue. The complete article is now online and describes a comedic scene being filmed that includes Rupert.
"Moonwalkers" does not yet have a release date.