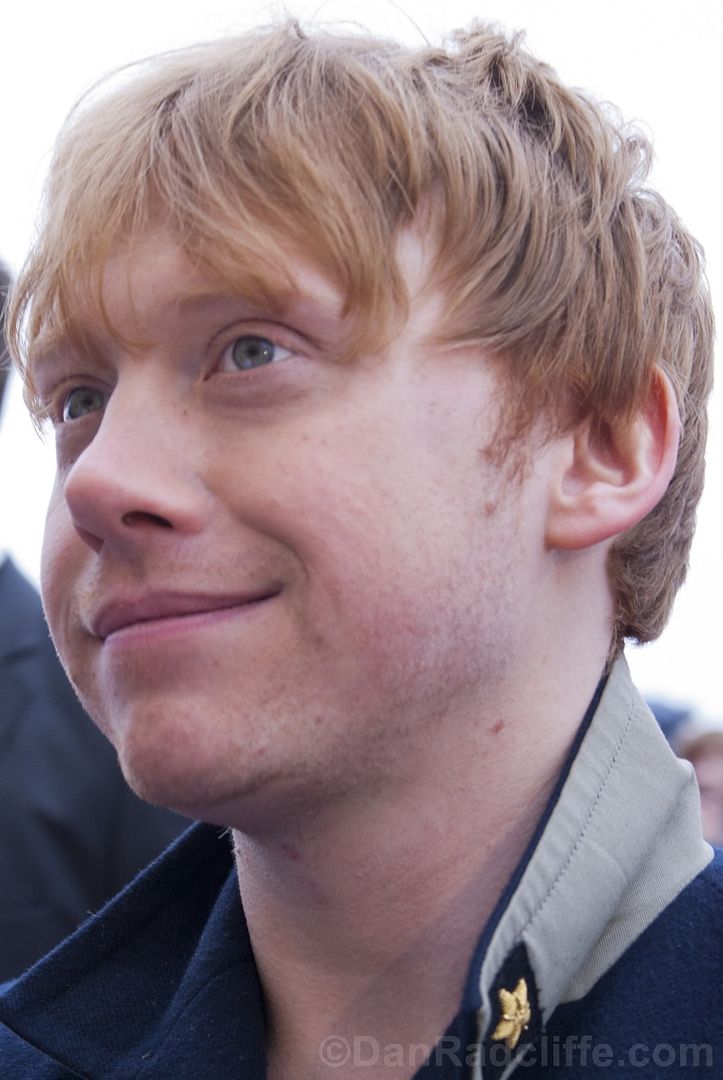 Mid-afternoon on Saturday March 31 was a cloudy day outside Leavesden Studios, but it was filled with excitement as fans anticipated the Warner Bros. Studio Tour London: The Making of Harry Potter opening to the public.
What was even more exciting was Rupert Grint and other stars arriving on the red carpet to introduce everyone to their previous place of work, and we were there to see it all!
Rupert arrived soon after is bromantic costar, Tom Felton. He was seen sporting his Into the White premiere coat and a grinning face excited to share the studio experience with everyone.
Rupert said, "It's actually quite moving, it's been a while since I've been back. Every brick of that building holds a memory of the ten years we spent there, and it's a really special place to all of us, and to have the opportunity to share it with everyone is amazing."
He also stated he wished he could see his rat Scabbers again, and when exclusively asked what set he would want to have in his own home, he said he had grown quite fond of the boys' dormitory and his bed in it even though "it looks really small now."
On a Tupert note, after a "I heart Ron Weasley" shirt display from Tom Felton, Rupert said he would have to think of something to keep the bromantic display embers glowing even after admitting a golf defeat to Felton that morning.
You can see the interviews here and quality photos here from our presence on the red carpet at the opening of the Warner Bros. Studio Tour London.